Dear

CENTUS & BILLEX Network members!
Please accept our most sincere congratulations on the upcoming New Year!
New Year is both a holiday and an excellent occasion to take stock and to outline new goals.
2019 was a very important year for all of us!
We, together with you, started a very big business and laid the foundation for successful work and prosperity in the future: we created financial products that in 2020 will be known in every country — CENTUS stable currency and BILLEX Discount Payment Network.
We have developed a brand and formed a team that will take CENTUS and BILLEX global. This is our common achievement!
We did not have time to do everything we planned, but we are absolutely sure that, thanks to our joint work, many new active participants will join us and the popularity of CENTUS and BILLEX will grow exponentially in the coming year!
In the New Year, we plan to open our representative offices, structural units of CLOUD INVEST LTD (Cloud Investment Fund) company registered in the UK with authorized capital of £130,000,000, in many countries. Our most active members will be able to become partners and co-owners of the company and make their contribution to the development of CENTUS and the BILLEX payment network.
We are sincerely glad to cooperate with you, we thank everyone for their invaluable contribution to the development of our partnerships and will do everything so that the coming year will be a year of success and positive for each of us!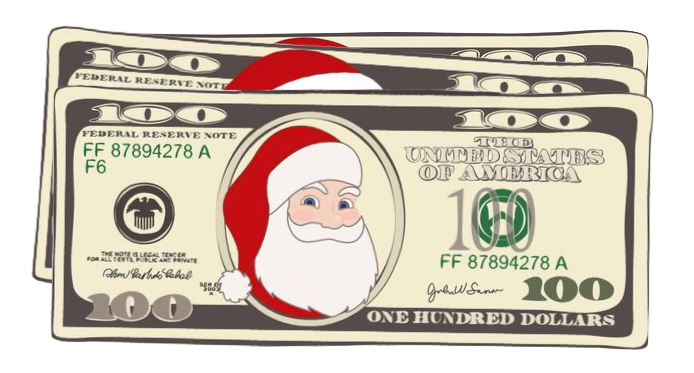 NEW YEAR'S GIFT! 100 USD BONUS credited to members' accounts earlier will be converted at a rate of up to 1:3 — the most active members will receive up to 300 US Dollar Bill (USD) on their multisig account, that can be used to buy CENTUS and receive seigniorage or hold for further exchange. The transfer to a regular wallet is not tied to market cap and depends on your activity!!!

All other members will receive 25 USD from BILLEX. 
Join our Telegram Group and ask how to get USD.

Happy New Year, dear friends!
Success and prosperity to each of you! Let every day of the New Year give only positive emotions and an ambitious attitude that will accelerate the achievement of our goals to all of us!!!
Let the most cherished wishes come true in the New Year and the coming 2020 be Bright and Happy!
CLOUD INVEST LTD