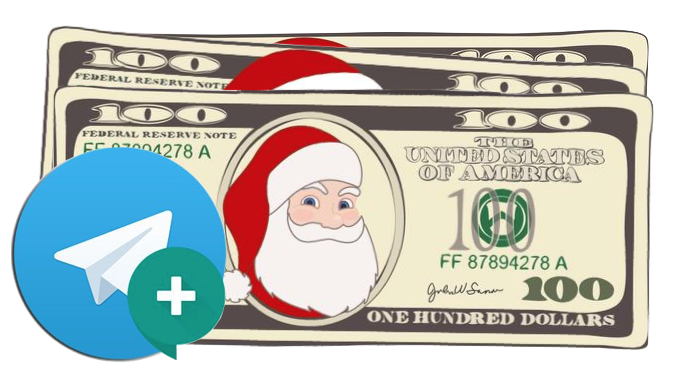 Invite your Telegram friends to CENTUS group chat and get over 300 USD
Until January 30, we pay USD to everyone who invites friends from their Telegram contact list to join our group chat. We accrue 1 USD for everyone you invite if they stay in the group during a month from the date of joining.* 
Every friend you invite will receive 3 USD if they will stay in the group during a month.
Your friend will also receive 100 USD Invite BONUS and 4 USD bonus seigniorage accruals on it on their Centus.one wallet— 7 USD IN TOTAL.
3 participants who invites the most friends will be rewarded with:
1: 300 USD
2: 200 USD
3: 100 USD
All USD rewards will be accrued to the Centus.one user's wallets. Additionally,  bonus seigniorage in amount of 1% will be accrued on the USD rewards in Centus wallets every Tuesday and Friday during the month — 8% in total.
After a month, you can withdraw all funds and get USD or CENTUS tokens to your Stellar multisig address and continue to receive seigniorage (dividends) on these assets.
Your ability to transfer tokens from your multisig Stellar address to your regular Stellar address depends on your activity in our group chat.
To receive USD, your must signup with Centus.one website and provide the valid Telegram username and Stellar address on your Profile page.
You don't have much time, so start inviting friends right now!
The New Year 2020 has already come, but gifts are still being given!
*Verification is carried out through an independent Combot service.